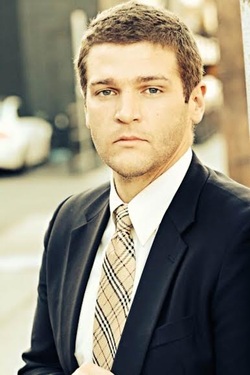 Domestic violence cases are unique in many ways, and the police, prosecutors, judges and defense attorneys handling a domestic violence case must be aware of what makes DV cases different. For one, the case is often made on the word of one witness. Additionally, it is very common for that witness to change their story, at least once prior to testifying. Paired with the motives for false accusations (upper hand in custody or divorce proceedings, vengeance, immigration benefits to being a victim of violence, etc.), the often lack of objective evidence makes domestic violence cases difficult.
For a long time, domestic violence matters were rarely, if ever, prosecuted. Only cases of extreme abuse would lead to arrest and criminal charges in court. The landscape is much different today. Police receive special training in deceptive tactics to get couples to turn on each other and give them the evidence they need to make an arrest. Despite the unreliability of these investigations, they are almost always filed by the prosecuting agency. Additionally, they are often assigned to special prosecution units that focus only on domestic violence cases.
It is also important to note that domestic violence cases can also carry very serious consequences. Not only does the criminal case lead to punishment in the form of jail time, high fines, a year long domestic violence class, and a long term of probation, but there are collateral consequences as well. A domestic violence accusation can tear apart a family or marriage, lead to deportation or removal proceedings, lead to a protective order, lead to loss of gun rights and more. If you or a loved one has been arrested and accused with domestic violence, you need an experiences, knowledgeable San Diego Criminal Defense Lawyer on your side to fight for you.
Police and prosecutors often employe deceptive tactics to achieve a conviction where no crime occurred. This begins with the 911 operator, who will attempt to get the caller to say as much as possible, hoping that something may be used as evidence against the defendant. The police use several tricks, most commonly separating the couple and then lying to each that the other person accused them. Some people see through the police lie, but others are angry and then make false statements incriminating their partner. This is enough for arrest, and then the prosecution will usually find those statements sufficient to file charges. The next trick the government uses is lying to victims about their role in the proceedings. Victims do not need to "press charges" in California DV cases. The charging decision is entirely up to the prosecuting agency. They still may need the "victim" to testify, however, to secure a conviction. What the prosecutors are supposed to do is personally serve witnesses with a subpoena to appear to testify. Instead, they mail subpoenas (invalid service) and try to get people to come to court "voluntarily".
The most frequent domestic violence charges in San Diego include: Injury to a spouse or cohabitant (PC 273.5), spousal battery (PC 243(e)(1)), criminal threats (PC 422), assault with force likely to produce great bodily injury (PC 245) and more. Being arrested for domestic violence is very serious, and the process is scary and stressful. Luckily, you have a right to representation, and should select a passionate, aggressive, results-oriented San Diego Criminal Defense Attorney with a strong track record of success to defend you in this important case.
EXAMPLE OF A DOMESTIC VIOLENCE ACCUSATION
:
Steve and Angela live in San Diego, and have been married for two years. Steve works at a restaurant in Pacific Beach, and Angela is a graduate student at UCSD in La Jolla. They have a generally happy marriage, but, like all couples would occasionally argue about money, future plans, and other things that happen to come up. One evening, they started to argue about a text message on Steve's phone. Angela through a plate at Steve, hitting him in the head and causing a small cut on the right side of his forehead.
Angry, Steve called 911 and told the 911 operator that Angela had thrown a plate at him. SDPD officers arrive quickly and knock on the door. Steve, still bleeding, is no longer upset with Angela and tells the officer that nothing happened. The officers ask Steve to open the door, and he lets them inside the apartment. The police again question both of them about what happened, noticing the cut on Steve's head. Steve says that he does not wish to press charges and did not want the police involved.
Despite Steve's desire not to have Angela arrested or prosecuted, she is placed under arrest for a violation of California's Domestic Violence laws, specifically, she was charged with violating PC 273.5 (felony), and held on $50,000 bail. Steve bails Angela out of jail that night, and they hire a San Diego Criminal Defense Attorney in the morning. The attorney advises Angela of her rights, the charges, what the prosecution will be looking to do in her case, and the different ways that they can proceed to best protect her from the charges.
Angela's lawyer gets in touch with the investigating detective, urging that the matter be referred to the City Attorney as a misdemeanor, and not to the DA as a felony. The detective agrees and the City Attorney gets the case and starts to make its filing decision. At this stage, depending on the strength of evidence, it is possible that the City Attorney will agree not to file the matter at all, and hold an office hearing. They might also file misdemeanor charges. Due to Angela's lack of criminal history, and persuasive argument from her attorney, the City Attorney agrees not to file the matter. Angela not only avoids a conviction or jail time, but does not have to even go to court.
If you or a loved one has been arrested for domestic violence or is facing domestic violence charges in court, contact the Law Offices of Nicholas Loncar for a free consultation with a San Diego Criminal Defense Attorney.
888-200-9454
Nicholas M. Loncar, Esq.
San Diego Criminal Defense Attorney
www.iDefendSanDiego.com
888-200-9454
By
Nicholas Loncar